Our Cockapoo puppies are F1B Cockapoos, a mixture between a F1 (first generation) Cockapoo and an AKC red Miniature Poodle. F1B (first generation back crossed) Cockapoos are especially good for those with allergies, and almost never shed.
Here is a picture of Ruby, the mother of our Cockapoo puppies. She is a first generation (F1) Cockapoo and weighs around 15 lbs. She's a fairly new momma dog, but has proved to be an excellent mother. She is super sweet and loves to be around people.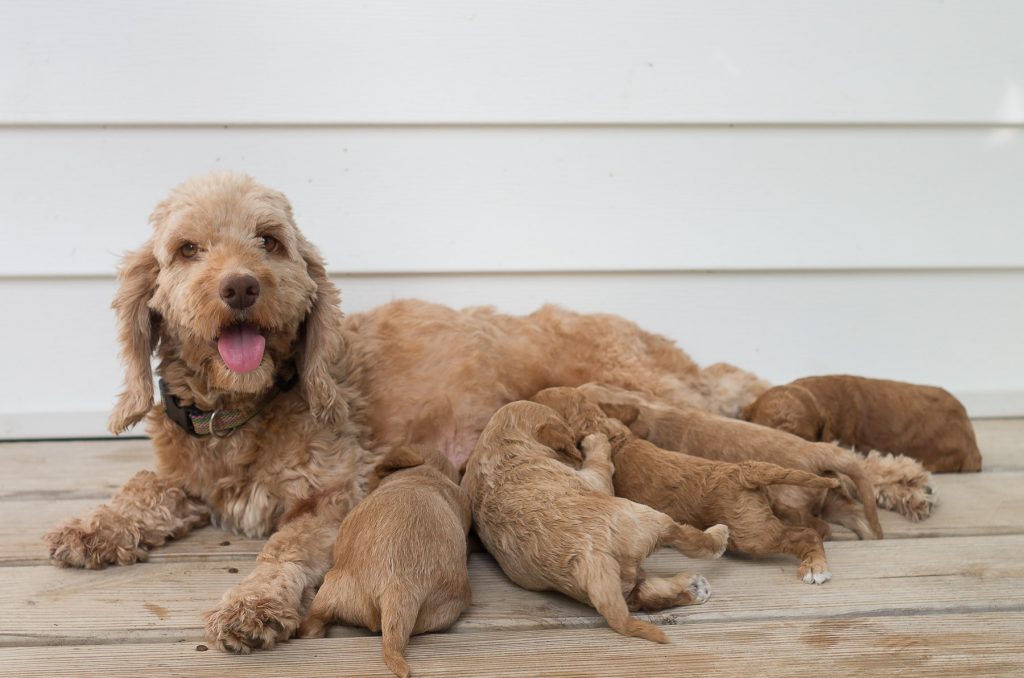 Reddy is a gorgeous red Miniature Poodle, and the father of all our puppies. He's got lots of spring in his heels, and will pester for attention if you have lots of time on your hands.  We co-own him with a nearby brother, for breeding purposes, but he's also a family pet. He's intelligent and highly motivated.  He is AKC registered.