See what our customers have to say…..
–From Archie's New Owners–
October 2021
I wanted to reach out to you to let you know how much we LOVE our cockapoo we bought from you in 2020! You created a wonderful soul. Archie has been a phenomenal companion to my son Kyle.
We love him so much, my daughter would like to get one from you!
I've enclosed a few pictures of our Archie for you.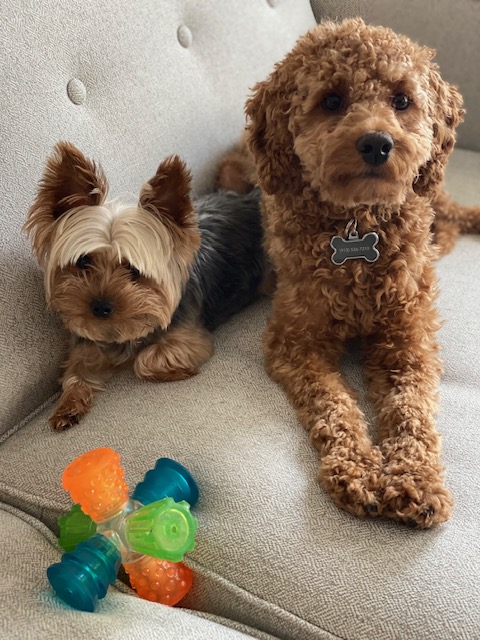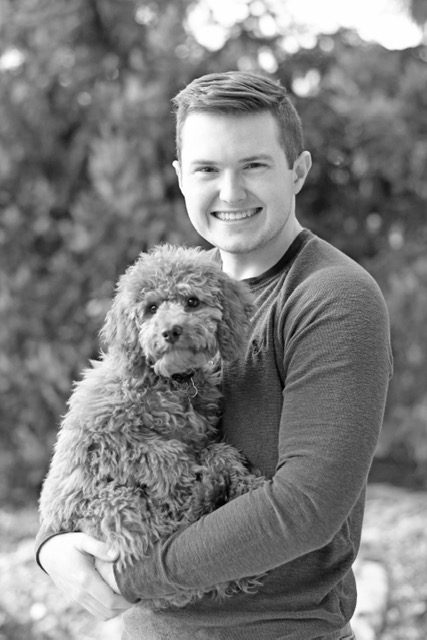 ---
From Maisie's New Owners–
September 2, 2021

Update on Maisie! She is so smart and cuddly! She is good with the kids, learning to be around other doggies and loves loves loves all people. Here is a pic of her in dad's office during the day, where she likes to nap and hang out!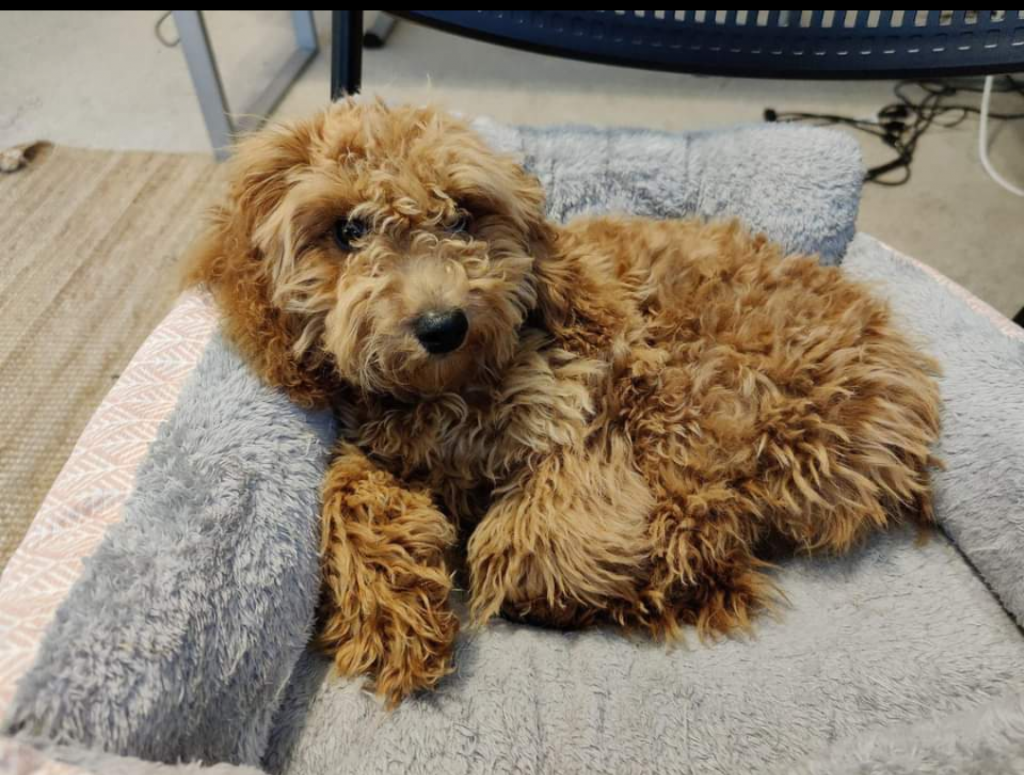 ---

–From Shiloh's New Owners–
August 7, 2021
She is such a sweet puppy! She is very playful and we didn't have to work very hard on potty training — after about the first 2 weeks she was going to the door.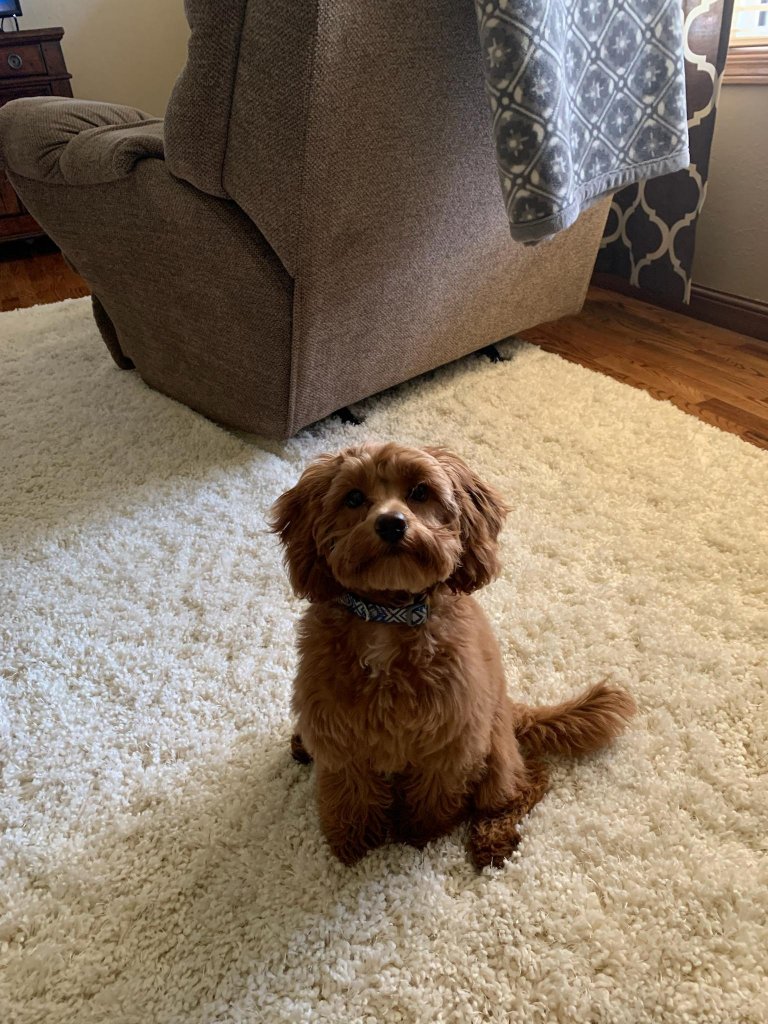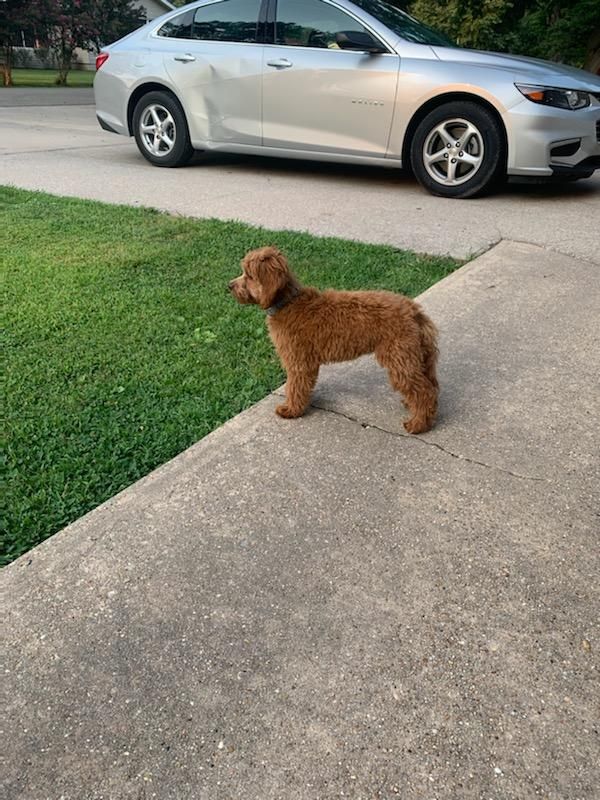 ---
–From Ozzy's New Owners–
December 5, 2020
Our Ozzy now….we love him so much!!!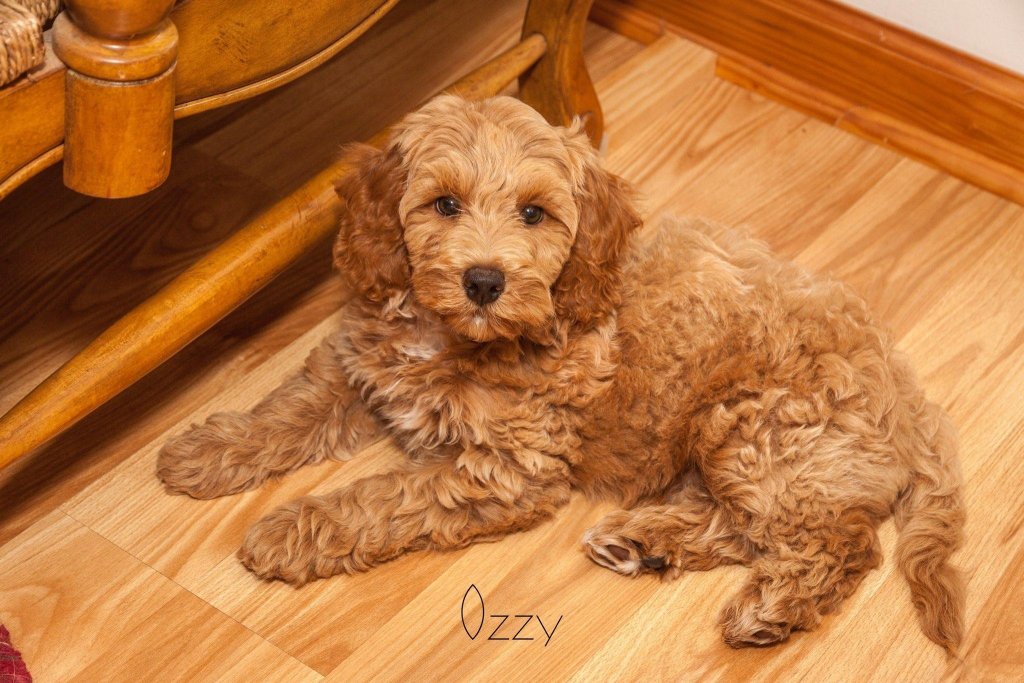 ---
–From Remy's New Owners–
October 6, 2020
Here are some pics of Remy! He's a total cuddly sweetheart and learning some tricks pretty quickly. I was wondering how much his parents weigh? He's getting so big!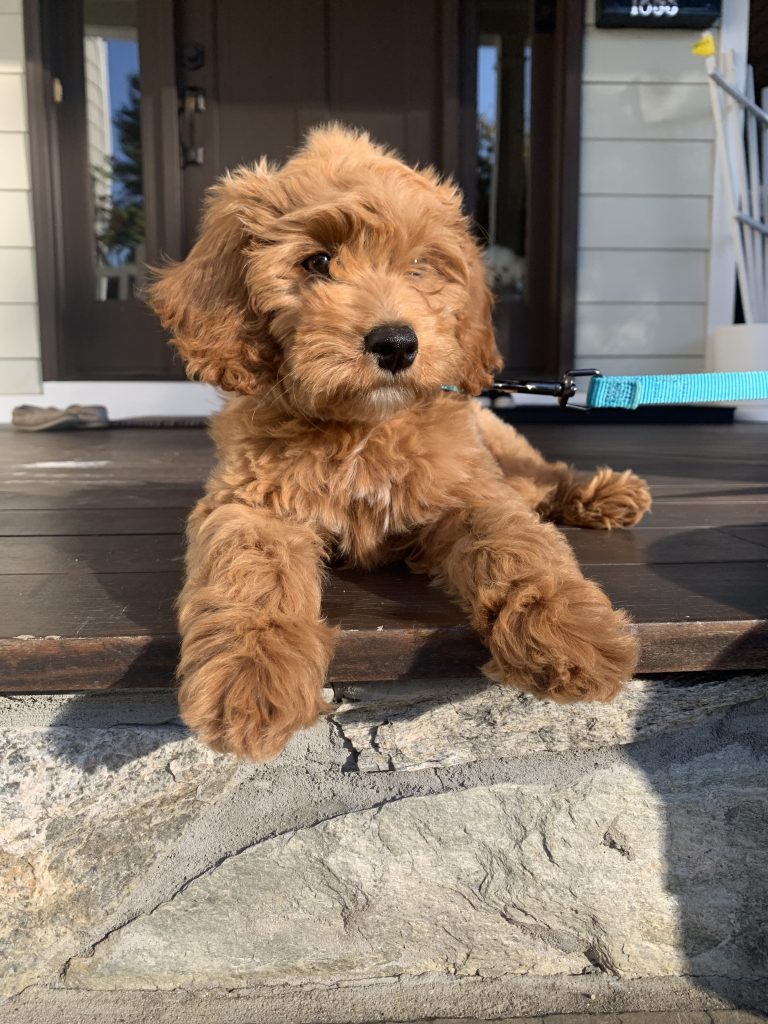 ---
–From Tanner's New Owners–
Hello everyone,
Felix (Tanner) got his first haircut today. He looks super cute! He is doing great. Just wanted to give you an update! Hope all is well.
Warm regards,
Alexandra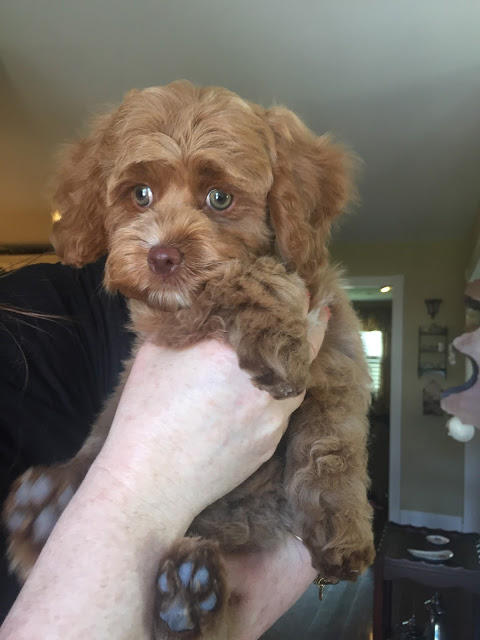 ---
–From Sarah's New Owners–
She has been a real blessing for Penny and me.
William 'Skip'