Though officially they're called Scoodles, we prefer to call 'em Scottie-poos.  They combine the charm and playfulness of Scottish Terriers with the intelligence and energy of Miniature Poodles.  We have been especially impressed with the cuteness and temperament of these pups.  Since the terrier is low-shedding, and poodle non-shedding, the Scoodles are virtually non-shedding and hypoallergenic. So they have a lot going for them– including the fact that they are rather on the small side…from 10 to 15 pounds. We have really enjoyed raising this breed, and have many happy customers.
Slinky is our AKC registered black-and-brindle Scottish Terrier. While she is our personal pet, she's also a top-notch mama, with every puppy thriving beautifully. She is companionable (likes to be around people) and has just a smidgen of mischief built in! She likes to go exploring in the woods without asking, but also is happy to make herself at home on the couch…without asking. So we definitely have a warm place in our hearts for Scotties!
---
Kenzie is a black, full-blooded Scottish Terrier, with the typical short legs and big ears. She's a little shy among people, but she's a great little doggie, and an excellent mother. She is registered with the American Canine Association (ACA).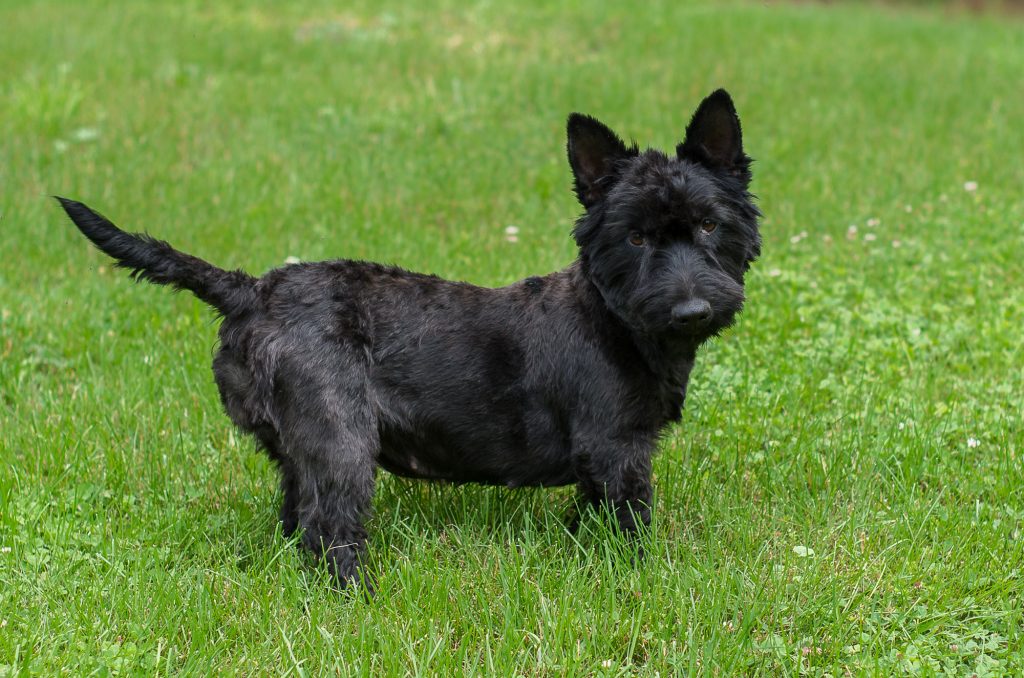 ---
"Reddy" is a gorgeous red Miniature Poodle, and the father of all our puppies. He's got lots of spring in his heels, and will pester for attention if you have lots of time on your hands. We co-own him with a nearby brother, for breeding purposes, but he's also a family pet. He's intelligent and highly motivated. He is also AKC registered.