Contact us to reserve one of these cuties for you!
Meet Ruby's puppies….We have three girls that are still available – Claire, Cherry, and Carly.
These puppies are F1B Cockapoos, a mixture between a F1 (first generation) Cockapoo and an AKC Red miniature poodle. F1B (first generation back crossed) Cockapoos are especially good for those with allergies, and almost never shed.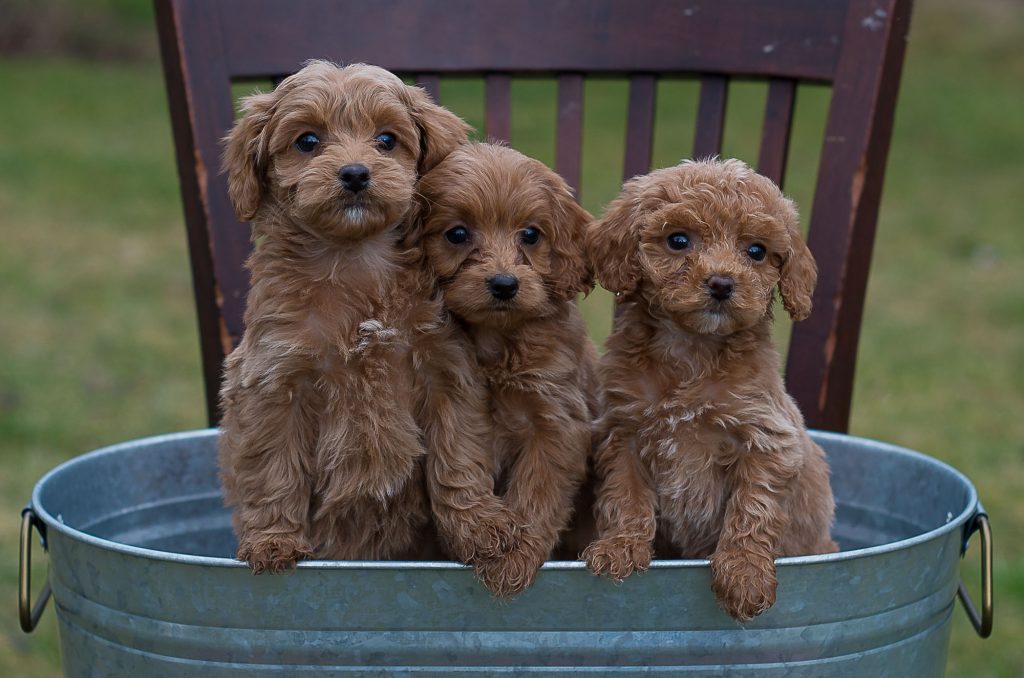 Meet Claire…..(female) $1,100
Claire is the smallest of the litter, and is a little more laid back. She still loves to jump and play, but also is content to snuggle and be held in someone's lap! She is a little sweetheart!
Meet Carly…..(female) $1,100
Carly is full of vim and vigor, and can hardly stay still for one minute! She is full of fun, and loves people too!
Meet Cherry…..(female) $1,100
Cherry is very active too, and loves to jump and play with her sisters! She's very lovable, and soaks up any attention she can get!