See what our customers have to say…..
---
  –From Bernie's New Owners–
Hello,
Bernie is doing great! He is the sweetest puppy and we could not be happier with him. He has such a wonderful personality and is so affectionate. He bonded immediately with the kids and also our golden retriever. They all play non stop. He has struggled with potty training but that will come with time. We had him to vet yesterday for a check up and the vet said he looked great. We are truly blessed to have him in our family.
Megan
---
 –From Leo's New Owners–
Hi!! We love him so much! He is so loving, friendly, and smart! Please share with your family.
Linda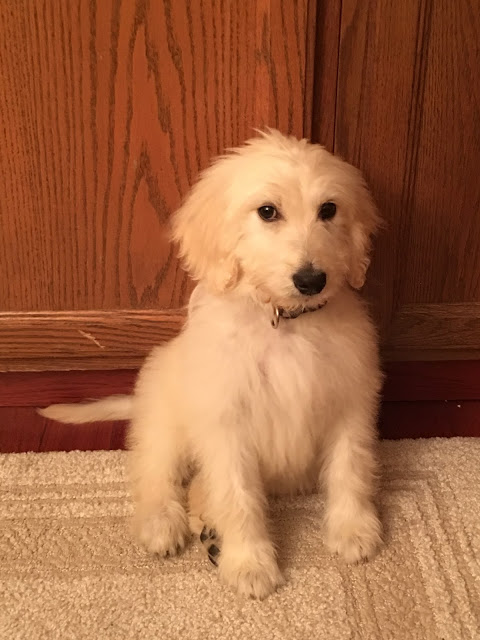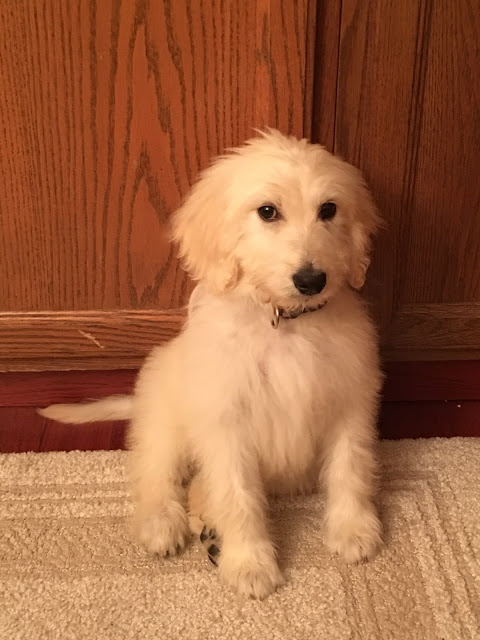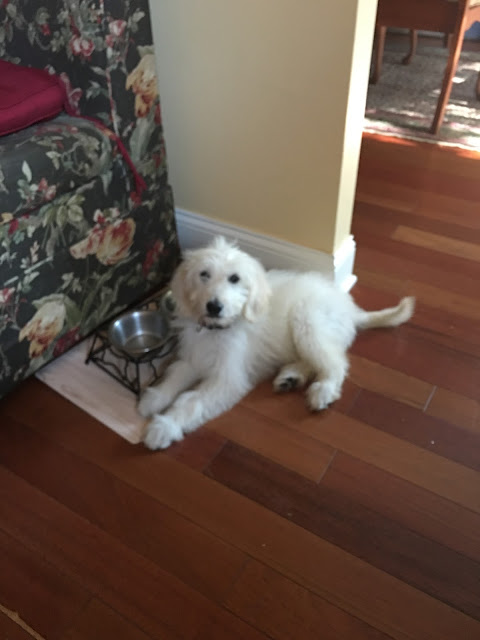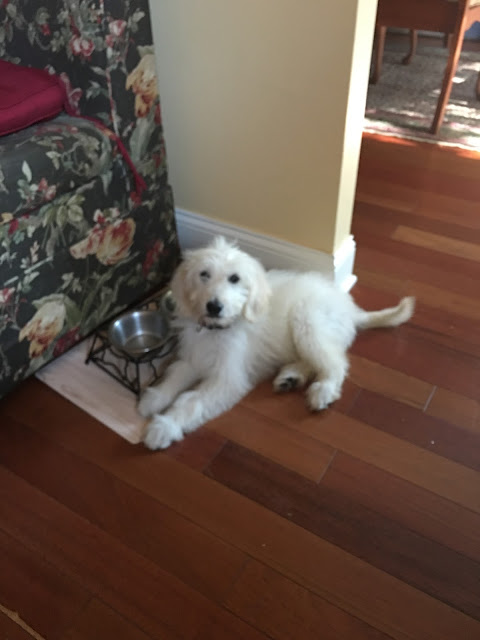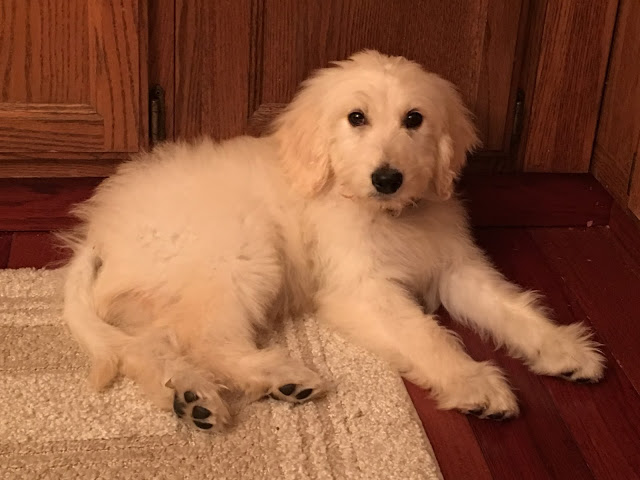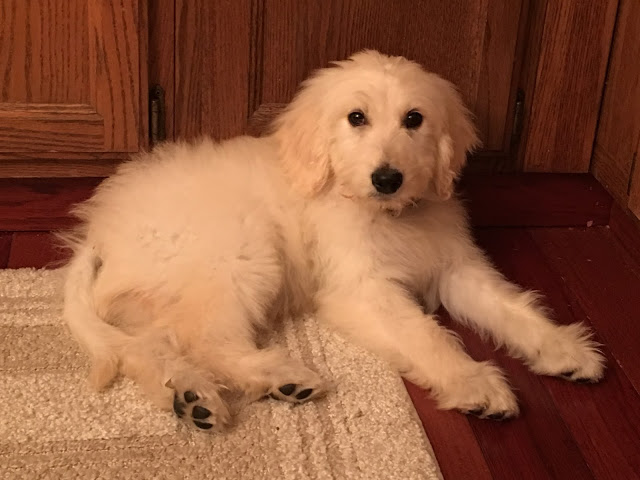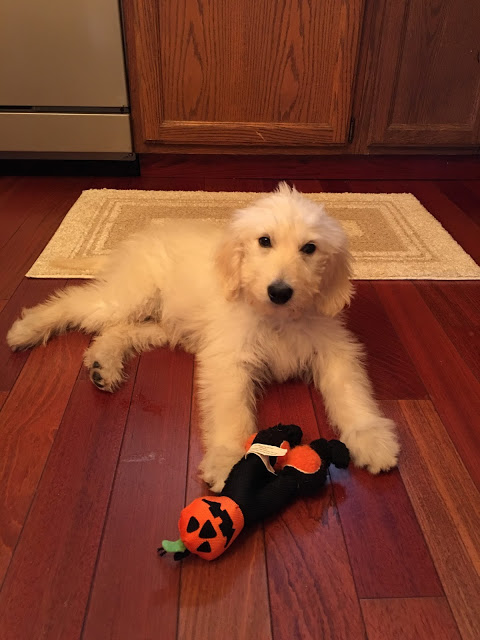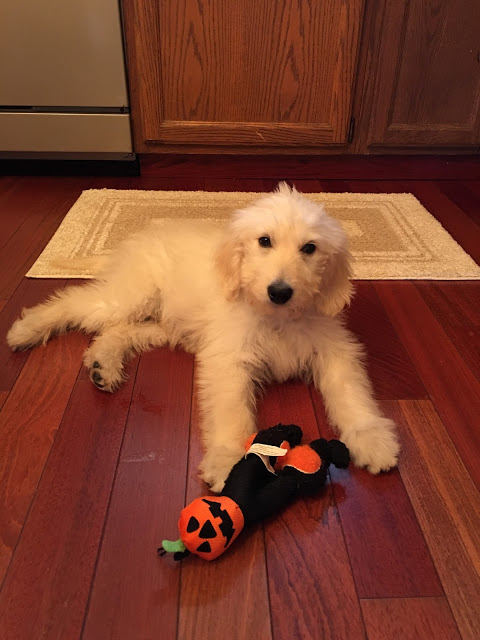 And we heard from them again….
Hi! He is growing up so fast! Love him to pieces. It's also loved by all my neighbors. They always want to walk him, they come and take him out at lunch time.
Many times my next door neighbor comes to take Leo (Tyson) out for lunch and ends up keeping him at their house till when I get home from work. It's adorable.  Hope that you and your family are  doing well. We just are so in love with him. He is such a great dog. He listens, he follows commands. He is so smart and funny. He is just a joy to be around. Thank you so much!
Linda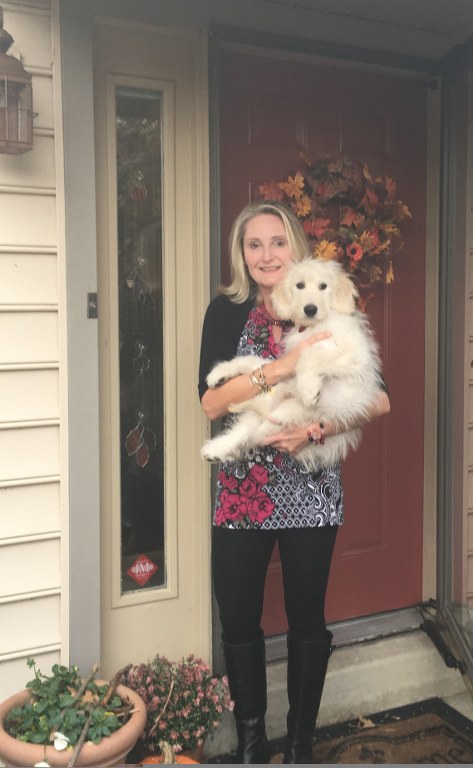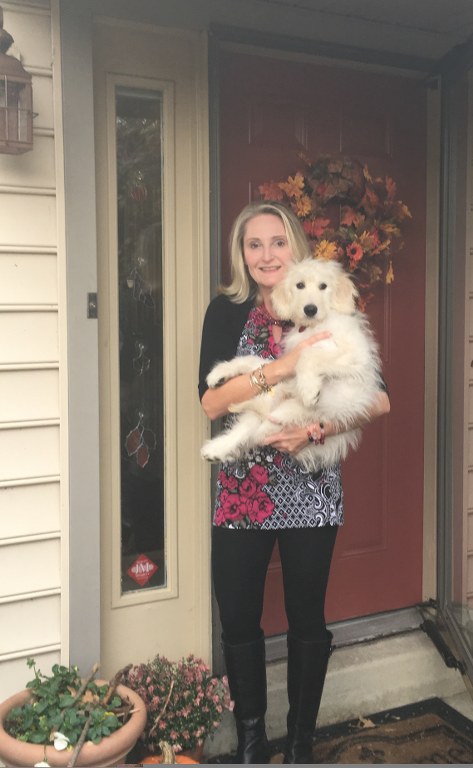 April 21, 2017
Hi. Just wanted to share a few pictures of Leo. He just got his first haircut. And he really needed one. He went from looking like a sheepdog to the poodle. He's the best goldendoodle. Everyone asked me where I get him and they want to breed him. Hope you're all doing well.
Linda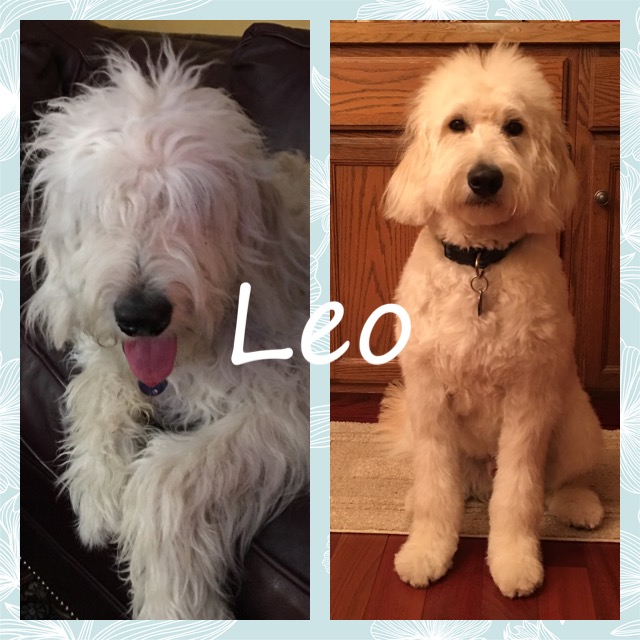 ---
–From Blossom and Jessie's New Owners–
Pearl & Family,
Just wanted to wish you all a very Merry Christmas!  Our house is filled with lots of love and joy this year.  Both kids are home right now and the puppies are doing great!  They have made a wonderful addition to our family.
Amy